03.06.2022
Ukrainian Cargo – A form dedicated to Ukrainian companies is now available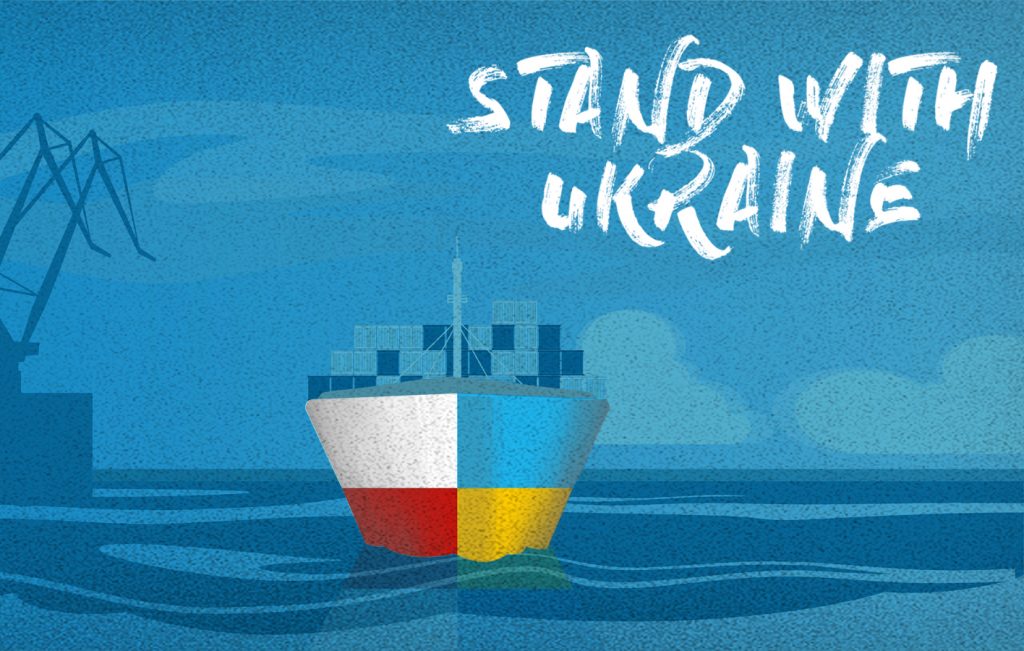 Sea ports are the driving force of a country's economy. In the current geopolitical situation, the strategic role of ports becomes even more important. Ports are not only securing the supply of products for the country's production, but also the need to meet the requirements of the current situation related to the blockade of Ukrainian ports and the need to find alternative ways of transporting goods from the direction of Ukraine.
Port operators are ready for increased handling, whether it is oil, coal or exports of many goods that have so far passed through Ukrainian ports and may soon be exported using port infrastructure. Poland, due to its location and infrastructure, is an ideal partner to help Ukraine rebuild its lost export and import channels. And the Port of Gdańsk can enable Ukraine to engage in foreign trade.
Therefore, in order to meet the needs of Ukrainian companies for the export of goods, a 'Ukrainian cargo' tab was launched on the portgdansk.pl website, through which companies from Ukraine can make enquiries about the possibility of export or import of goods through terminals located in the Port.
The interactive form is available in Ukrainian and English.
Link to the form – ukrainiancargo.portgdansk.pl
Contact for the media:
Anna Drozd – spokesperson for the Port of Gdańsk
e-mail: anna.drozd@portgdansk.pl
tel: (+48) 727 064 605