Business
in the Port


At the Port of Gdańsk, we focus on continuing development. Our share of the Polish maritime market stands at 48%. We are already the largest seaport in Poland and the second largest container port on the Baltic Sea. This position will undoubtedly be strengthened by the planned construction of the Central Port in Gdańsk, one of the largest projects in the European maritime industry, worth PLN 12 billion, and which will occupy approx. 1400 ha of the basin and 410 ha of land. We know the importance of the entities operating in the port and using our infrastructure. Therefore, we carry out projects related to the quays, squares and the road and railway system, with both current and future customers in mind, making their transshipments as efficient as possible.
We are a very well-connected port, where goods can be transported quickly and easily. In addition to the obvious maritime connections with other ports, there is good access to the port from the land. This is possible due to the extensive railway infrastructure, connecting almost every location within the port, as well as the road infrastructure, ensuring access to and from the national roads and the A1 motorway within 15–20 minutes from any terminal within the port.
Since 2011 we have been gradually increasing the quantity of goods transshipped through the Port of Gdańsk. In 2022, we broke a record in Poland in this respect, handling over 68 million tonnes of cargo.
read more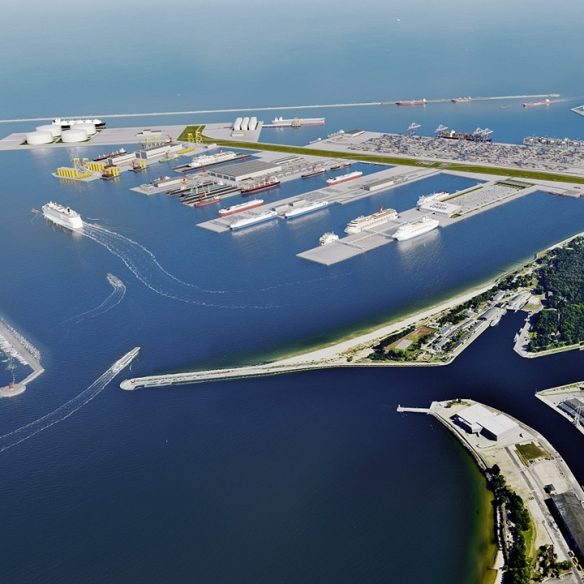 Central Port
Central Port is the largest European project in its maritime industry, worth PLN 13 billion. The Central Port in Gdańsk will occupy approx. 1400 ha of the basin and 410 ha of the land. The construction of nine new terminals is planned.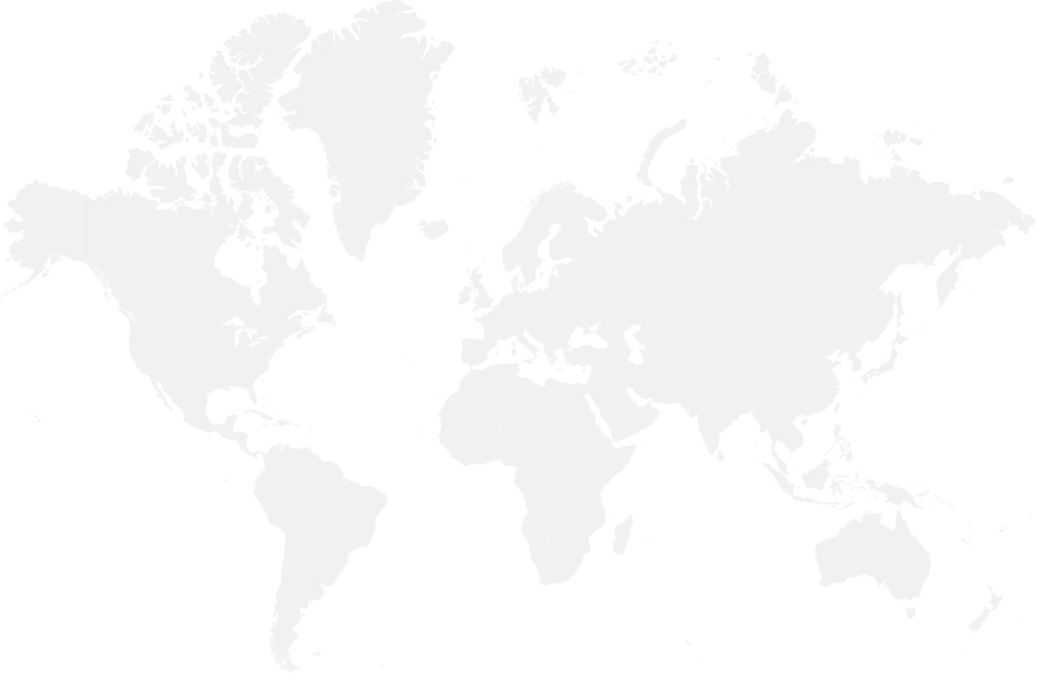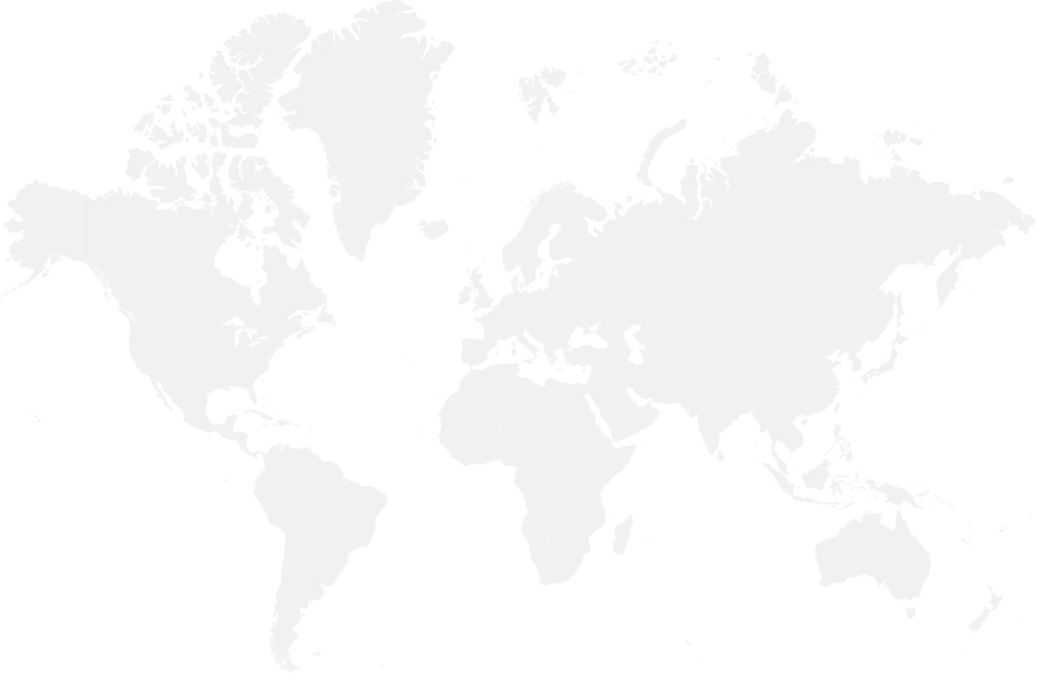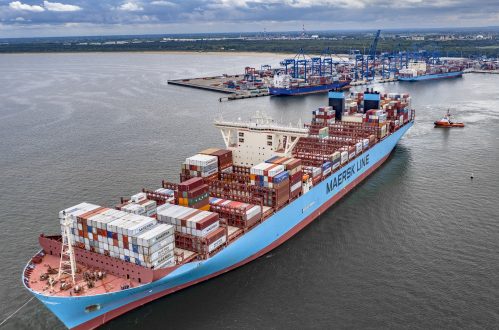 Container handling

The Port of Gdańsk is currently ranked 1st in the Baltic Sea in terms of container handling. The Outer Port at the Port of Gdańsk features the largest container terminal in Poland - with the DCT terminal handling ocean connections with China.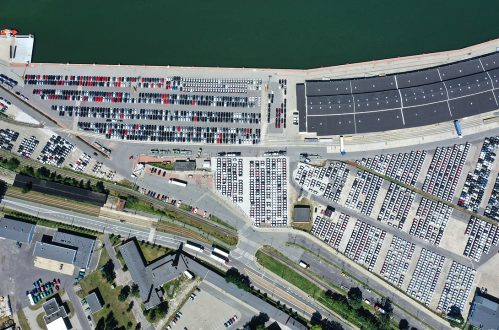 Automotive terminal

The main area of passenger car handling is the Free Customs Area. In the case of increased volumes, Oliwa and Westerplatte Quays are also used. The Automotie Terminal services two key operators: BLG Logistics and Adampol. The logistics chains passing through the port of Gdańsk include both export and import, with approximately 60 percent accounting for export and 40 percent for import.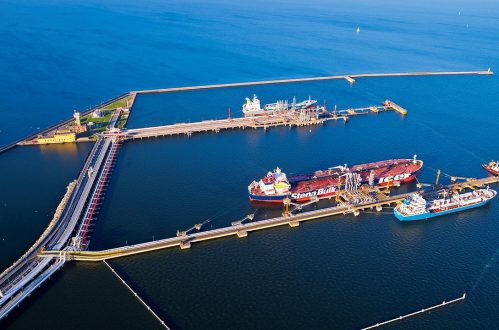 Liquid fuel base

Fully automated Liquid Fuel Handling Base, supporting the largest ships that can enter the Baltic. It has four stations adapted to the handling of crude oil, petroleum products, heating oils and diesel fuels, located in enclosed basins equipped with spill dams and a fire protection system.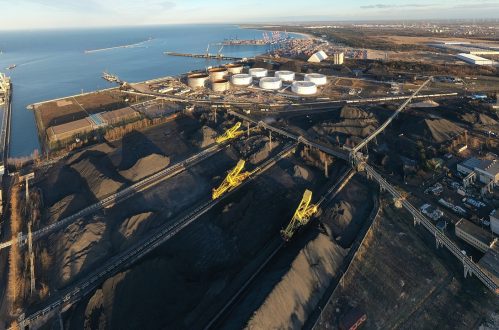 Dry bulk cargo terminal

The Port of Gdańsk offers a wide range of options for handling dry bulk requiring specialised transshipment and storage technology. These include fertilizers, minerals, iron ore, aggregates, phosphates and grains like wheat or barley.