Logistics facilities


Gigantic logistic centres being built in the hinterland of the Port of Gdańsk and the DCT container terminal, with such services as light production. The harbour quay, along with direct access to national and international roads as well as rail and air links, is a great strength of Gdańsk.
The Pomeranian Logistics Centre (PCL) is a modern complex located on a plot measuring 110 ha, in the immediate vicinity of the DCT Gdańsk deep water container terminal. The park is located 5 km from Port Północny, 16 km from the Tricity S6 ring road, 25 km from the A1 motorway (Tricity-Łódź-Katowice), 23 km from the Gdańsk-Rębiechowo International Airport and 9 km from Gdańsk city centre. It includes modern warehouses covering an area of more than 506,000 m². Thanks to its well-developed infrastructure, it is an ideal place for distribution. The facility is not just limited to storage uses but for production as well. The park offers multifunctional storage, production and office facilities as well as the possibility of building warehouses under the build-to-suit system (BTS), hence tailored to the individual requirements of the customer. The PCL also offers the opportunity of creating a customs free zone within the area.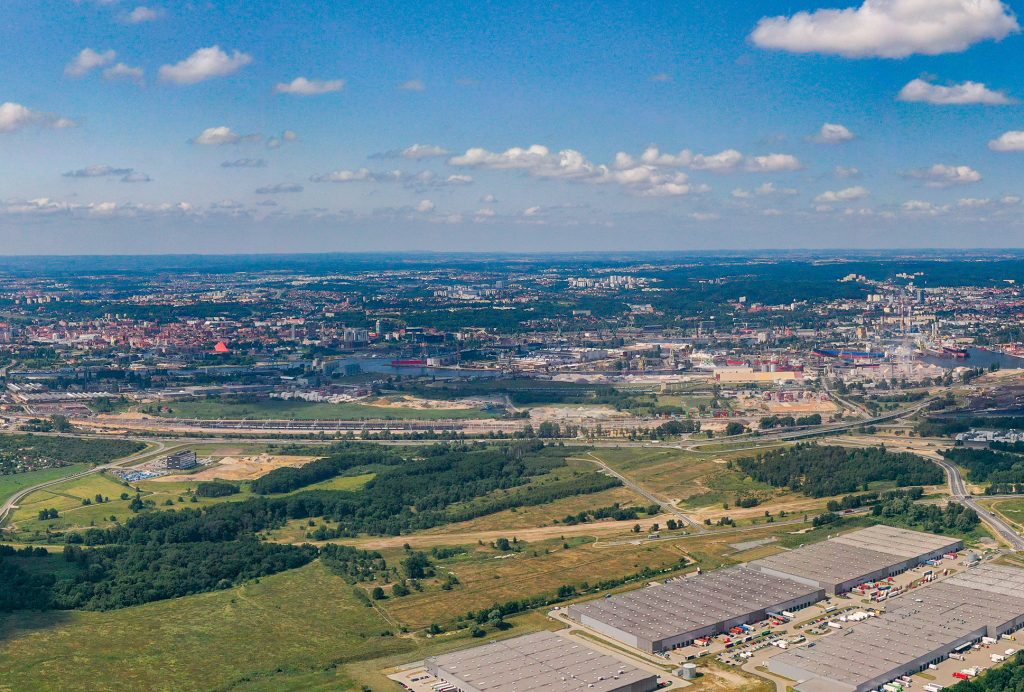 The Pomeranian Investment Centre (PCI) is located within the limits of the Port of Gdańsk and is adjacent to the DCT deep water terminal. It covers a total area of 67 hectares (production and service areas). The park was designed for investors in the maritime industry, offshore industry and TSL. Modern warehouses with social and office facilities will be built soon on a 20 ha area within the PCI. The park has an internal road system for transporting bulky and heavy loads, also to the port and the container terminal. PCI also hosts the KOGA Office Centre, which is a building covering an area of 8,120 m². The PCI premises include the construction site for a battery factory for a Swedish company, Northrvolt, as well as warehouses for 7R.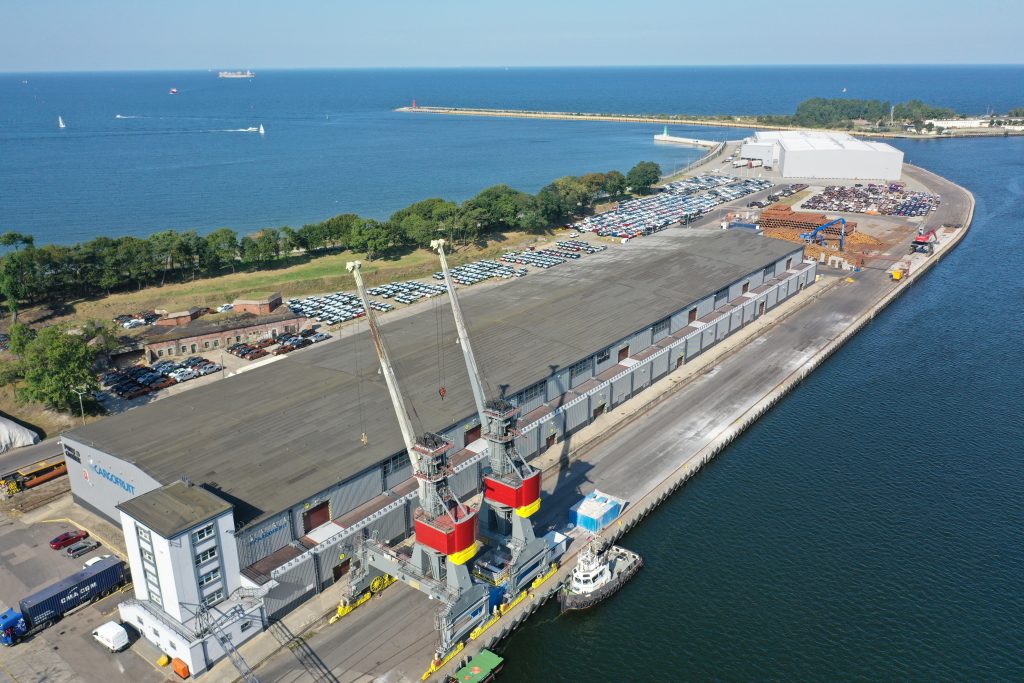 The food industry is also developing within the area of the Port of Gdańsk Authority. The PAGO cold store facility, a warehouse for storing deep frozen products with a storage area of 15.5 thousand m² was built on an area measuring 4 ha. Next to the entrance to the port, within the customs free zone, the North Atlantic Producers Organization (NAPO) built a storage and handling cooler. The customs free zone also has a facility for Cargofruit, a specialist reloading and storage operation for handling agri-food commodities, mainly citrus fruits and bananas imported by sea, as well as loose cargo delivered to the port in containers. It has a storage infrastructure of around 20 thousand m². This includes 6 air conditioning chambers.
Large logistic and storage facilities are being built on the outskirts of Gdańsk but still closely connected to the Port.