10.02.2021
Port of Gdańsk helps doctors from Pomerania and senior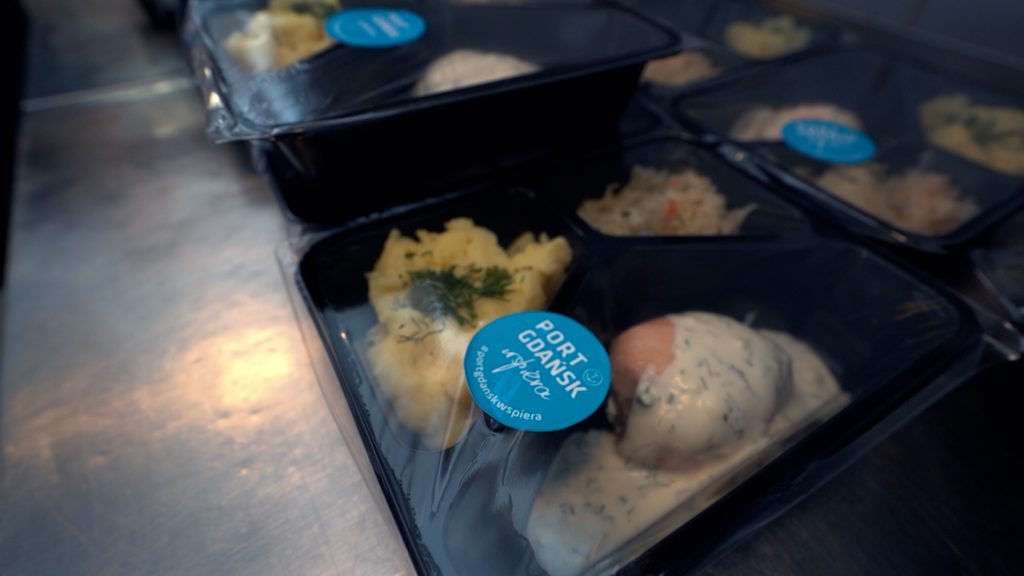 #PortGdańskWspiera (#PortGdanskSupports)
Since the outbreak of the pandemic, the Port of Gdańsk has been involved in various types of initiatives to help in the fight against the coronavirus. The beneficiaries include medical facilities and paramedics from the Pomerania region, as well as the community of seniors living in the Nowy Port and Stogi area.
The Port of Gdańsk Authority has equipped four Pomeranian medical facilities with the equipment necessary to fight Covid-19.  As part of a joint project with the Port of Gdynia, known as #dzielmysiedobrem (#letssharegood), it delivered 4 analysers for diagnosing SARS-CoV-2 infections to hospitals in Kościerzyna, Gdynia, Gdańsk and Wejherowo. It financed the purchase of personal protective equipment (face shields, masks, goggles, aprons and overalls), mini fridges for transporting biological material and ozone generators. Furthermore, it handed over to the State Fire Service 10 fully equipped tents with heating and lighting, which can be used as temporary outdoor admission rooms. The port employees have also joined the #PosiłekzaWysiłek (#FoodforEffort) project, coordinated by the Gdańsk Economic Development Foundation, as part of which 10,000 two-course lunches were prepared between April and the end of June 2020 for doctors and nurses working in Gdańsk hospitals, as well as for lonely seniors.
"Over 30% of the inhabitants in the Nowy Port and Stogi districts are 60+, so one can actually say that every third person in the neighbourhood is a senior citizen," comments Dorota Bukowska, Head of Social Work Centre No. 2 at the Municipal Family Assistance Centre (MOPR).
"In the autumn, when we were faced with the second wave of infections, we launched the #PortGdańskWspiera campaign.  We decided to help locally. We wanted to distribute warm meals among the rescuers and seniors from our neighbourhood," says Anna Drozd, press spokesperson for the Port of Gdańsk.
"With the initiative, we want to support every rescuer who is currently on duty.  The total number of paramedics, including nurses and doctors, who are on duty is about 200 in an emergency medical team. We try to reach all emergency medical teams in the Pomeranian Voivodeship," says Łukasz Wrycz-Rekowski, Vice-President of the AID Ratunek Foundation.
"Over nearly 3 months, we financed more than 8000 meals for paramedics from the Pomerania region, the Food Bank in Nowy Port and seniors to make their daily lives easier.  Every day, meals are delivered straight to their doors," adds Anna Drozd.
"These are often lonely people, without any families whom they could ask for assistance in shopping or any other help, so the project offers invaluable support," says Paweł Turski from the Municipal Family Assistance Centre.
"We understand how important this support is. Given the port location, we feel part of the community of both Nowy Port and Stogi, so we have simply decided to help," says the spokesperson for the Port of Gdańsk.
Media contact:
Anna Drozd
Press Spokesperson at the Port of Gdańsk
anna.drozd@portgdansk.pl
(+48) 727 064 605