18.11.2022
Port of Gdańsk continues working with the "Portowiec" football club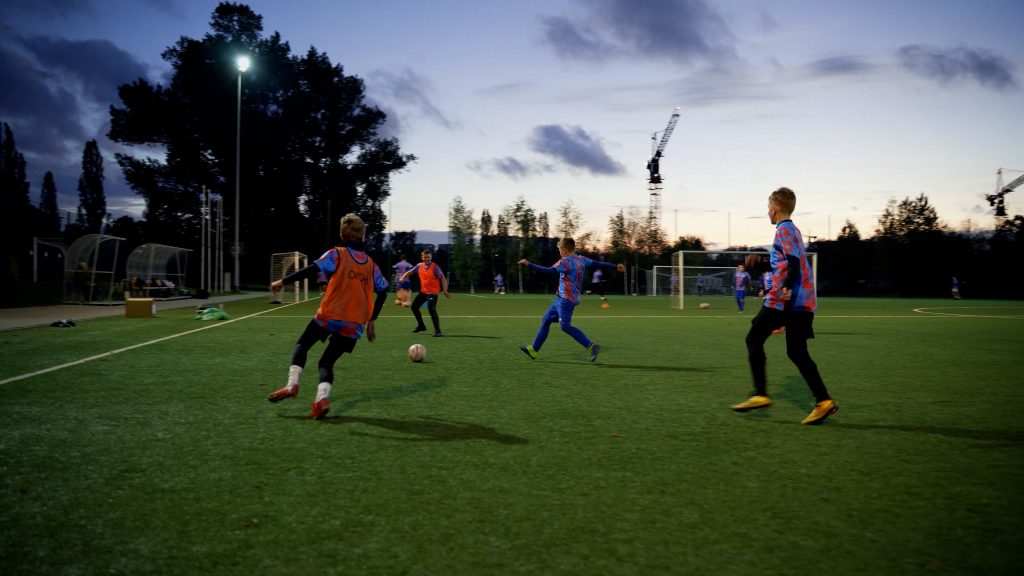 "We have been supporting the trainers of "Portowiec Gdańsk", including financing the sports equipment and uniforms for the children for two years now. We want to promote active leisure times and the spirit of sports rivalry. This year we have also been supporting the senior team," says Piotr Bura, Director of the Marketing and Communications Department.
The port's heart beats in Gdańsk, in the Nowy Port district. And "Portowiec Gdańsk" is a football club born there. Its origins date back to 1957. These days the club is involved in football training for juniors – children born between 2010 and 2015 – as well as seniors.
"We support local initiatives, especially those relating to sports and children. That is why we developed partnership with "Portowiec". We are happy to be part of this beautiful district and, thanks to such initiatives, to be closer to the residents," says Anna Drozd, the Port of Gdańsk spokesperson.
Port of Gdańsk ensures that it will continue to support "Portowiec" in the long term so that the club can keep developing and, most of all, so that the children in the district have an alternative. This means they can spend more time on the field than in front of a screen.
"We are a local club, we work in Nowy Port. More than 90% of the children are from our district. The most important thing for us is that they get out, away from their home, do not play all the time on a computer, PlayStation or phone, have as much physical activities as possible," says Dawid Głodek, Portowiec president.
What do the young footballers think of this?
"It's cool. We play matches, play tag, try new things," says Nikodem. His friend from the field added: "When I score a goal, I'm happy, and then when something goes bad, my mates are there to cheer me up."
"Portowiec" training takes place 3 times a week in the stadium at the Maritime School.
Contact for the media:
Anna Drozd – spokesperson for the Port of Gdańsk
e-mail: anna.drozd@portgdansk.pl
tel: (+48) 727 064 605