20.04.2021
Port of Gdańsk achieves 1st place in the Baltic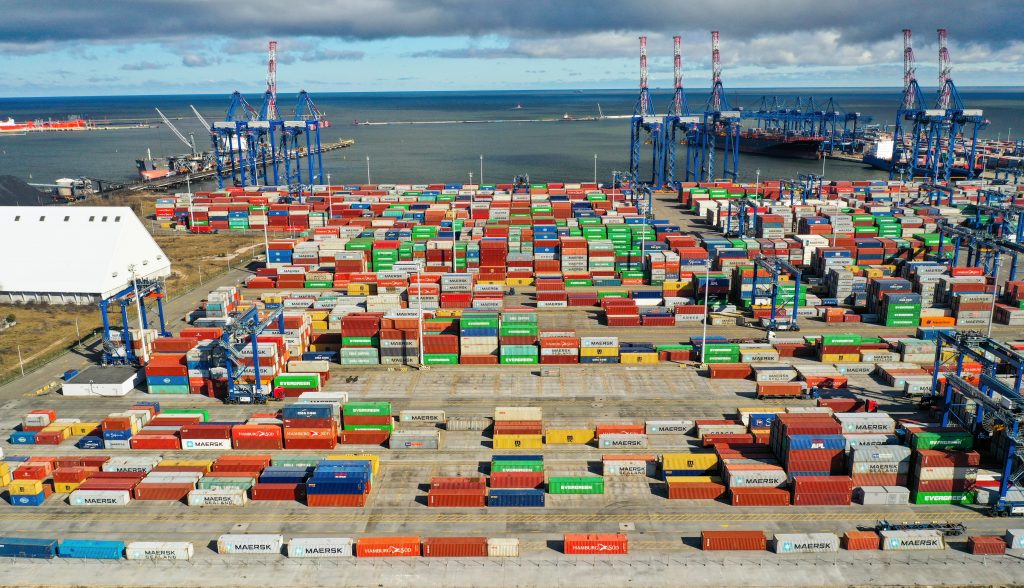 The Port of Gdańsk closed Q1 by climbing to first place in the container ranking, remaining on the podium among all the ports in the Baltic Sea.  In this extremely successful quarter the total transloading operations amounted to 13.3 million tonnes.
Since early 2021 the Port of Gdańsk has been recording remarkable volumes of transloaded goods.  In January it was 4.6 million tonnes, in February 3.9 million tonnes, and in March 4.6 million tonnes.
After Q1 the Port of Gdańsk remains in the top three Baltic Sea ports:
Ust Luga 25.5 (-5.4%)
Petersburg 14.4 million tonnes (-2.1%)
Port of Gdańsk 13.3 million tonnes (+17.8%)
Port of Primorsk 12.6 million tonnes (-22.4%)
Port of Klaipėda 11.3 million tonnes (-0.2%)
First place in the container ranking for the Baltic Sea:
Port of Gdańsk 515,042 TEU (+8.6)
Petersburg 499,640 TEU (-11.1%)
Port of Gdynia 239,454 TEU (+6.8%)
"I am glad that DCT Gdańsk has had a share in reaching this milestone. We also have our eyes on the future and will continue to invest in our handling capacity and services.  We want to provide our clients with as many development opportunities as possible, and facilitate the free flow of goods as a Baltic hub," comments Cameron Thorpe, DCT Gdańsk CEO.
In the first quarter of 2021 over 13.3 million tonnes of goods were transloaded at the Port of Gdańsk, compared to 11.3 million tonnes in the first quarter of 2020, giving an increase of almost 18% y/y.  The figures are growing visibly for most cargo groups, including liquid fuels (+39%), Coal (+3.7%), Grain (+53.7) and General (+9.8), plus we saw an almost 9% increase in container handling.
"This advance shows the Port of Gdańsk's continuing strength, despite the ongoing global pandemic. This is thanks to our contractors and also testifies to our general economic health.  The potential of our plans for further investments and development, and the potential of our largest container terminal, DCT Gdańsk, which is also biggest hub in the Baltic Sea, is truly immense.  We hope that DCT Gdańsk continues with its dynamic development of its activities with us. As the port's management authority, we are implementing key investments in road and rail infrastructure to improve access to the DCT terminal.  We feel twice as happy about the last quarter, because both we and the DCT terminal have grown and advanced in the rankings," says Łukasz Greinke, President of the Port of Gdańsk.
Media contact:
Anna Drozd – spokesperson of the Port of Gdańsk
e-mail: anna.drozd@portgdansk.pl
tel: (+48) 727 064 605