11.08.2021
Checking the air quality at the Port of Gdansk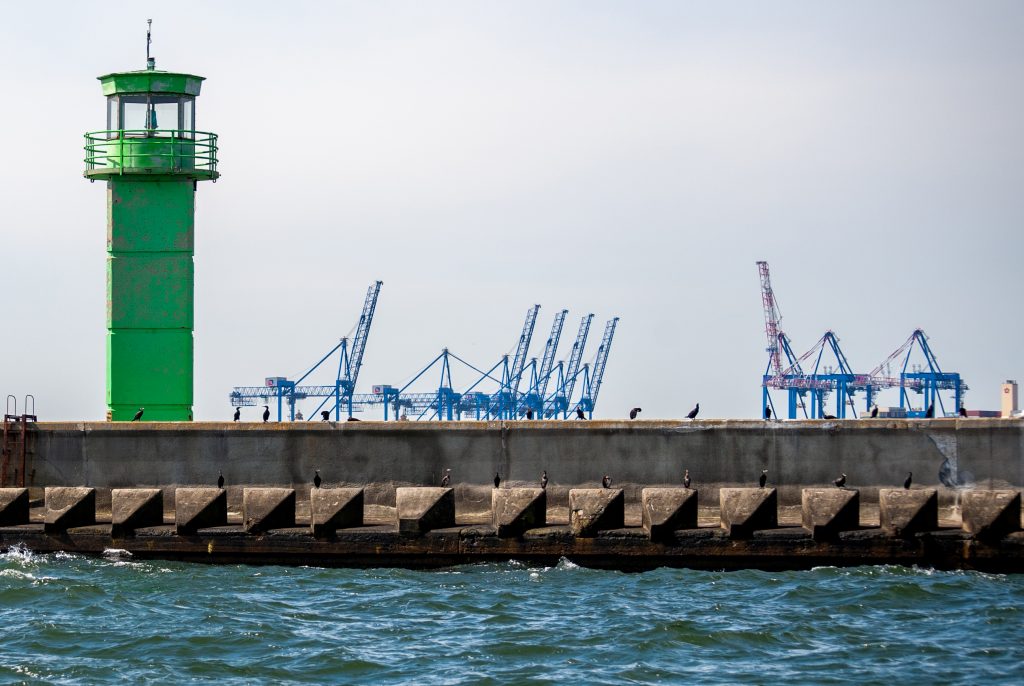 In six locations within the Port of Gdansk: the WOC duty free zone, the Szczecińskie and Krakowskie quays, Zakręt Pięciu Gwizdków, Marynarki Polskiej Street and the Outer Port have seen the installation of YetiBoxes, air quality monitoring sensors. Information on the current levels of particulate matter is available at: https://bit.ly/2Vogysq.
ZMPG S.A. signed an agreement with SeaData for the delivery of an air quality monitoring system. Port monitoring is based on a network of sensors, known as YetiBoxes, and the analytical YetiSense system. YetiBoxes collect information on the concentrations of particulate matter (PM10 and PM2.5), and send the data to the YetiSense system. There are currently 6 devices located in the Port of Gdansk.
YetiSense is not only a system for analysing sensor data, but also an advanced platform for collecting data from public systems (TriStar, CIEP/GIOŚ stations, weather stations) and weather services, equipped with a number of applications for quick air quality analyses in specific areas.
An important part of the system is the assessment tool for dust and pollution accumulation risk.
Based on weather data, weather forecasts and data from the YetiBoxes, it determines the risk of dusting by loose materials and the risk of high concentrations of fine dust as a result of their accumulation in the lower atmosphere. Forecasts and alerts are then generated for the next 24 hours. They monitor air quality, pollution and noise levels on an ongoing basis. In addition, the company offers the YetiSense 2.0 system.
The system makes it possible to check the air quality on a specific day, but also how it changed over a week, month or year. The system verifies air quality in accordance with the AQI (Air Quality Index) – the Polish quality index, available at powietrze.gios.gov.pl.
When the PM10 level is very low (e.g. 5.678 PM10 [ug/m3]), then the system indicates green. Orange or red means that PM10 is high (over 50 ug/m3) and starting to exceed Polish norms. As the measuring devices show, the air quality is currently fine in all locations.
"We often receive inquiries about the air quality within the port. Therefore, in order to meet the expectations of the Gdansk population, mainly those living in Nowy Port and Stogi, i.e. the neighbouring districts, we have decided to publish on our website the data collected by our PM sensors. We want our activities to be transparent," explains Anna Drozd, spokesperson for the Port of Gdansk.
Contact for the media:
Anna Drozd – spokesperson for the Port of Gdańsk
e-mail: anna.drozd@portgdansk.pl
tel: (+48) 727 064 605