The land of amber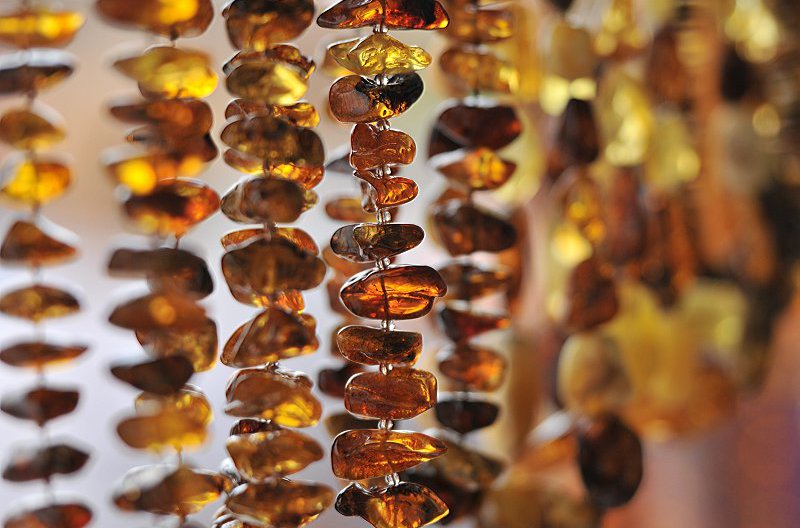 Gdansk is a city at the crossroads of the historic and contemporary amber routes. The ancient amber route by the Vistula river led from Gdansk to southern European countries, towards the Black Sea and also to Rome and Greece.
The Amber Route played an important role at that time not only due to its economic significance, but also culturally since it provided a channel by which to disseminate science and culture.
The turn of the 16th and 17th centuries was called the golden age of Gdansk. Work was in full swing at the local workshops busy producing beautiful amber objects to meet the orders of wealthy Gdansk burghers, gentry and also the royal and princely courts all across Europe.
This "Baltic gold", as amber is often called, has played an important role in Gdansk until the present day. There is an abundance of amber shops and workshops in the Old Town of Gdansk offering unique items of jewellery, highly appreciated and admired by tourists visiting Gdansk.
"The land of amber" tour is especially recommended to those willing to have a closer look at the most outstanding pieces of amber art and to learn about the history and technology of amber and its processing by the Gdansk-based artists and craftsmen.
The best place to start this itinerary is the Amber Museum housed in the Prison Tower presenting an extensive collection of amber works of art, including the 2.5-kilogramme world's biggest female sculpture – "The female act" – made from a single chunk of amber. Another venue well worth visiting is the Archeological Museum holding a permanent display "Amber throughout the centuries". This exhibition presents the origins and the history of amber, as well as historic objects of amber art. Additionally, it is possible to attend a session showing the processing of amber and to find out about the history of the Amber Route in ancient Europe.
The mastery of the Gdansk artists working with amber can be also admired at St. Bridget's Church where construction work is now in progress on the largest amber altar in the world. Currently, the pieces of the altar and the amber monstrance are on display (more about St. Bridget's Church in the itinerary "Heavenly churches").
While visiting Gdansk, it is also worthwhile turning your steps to the amber workshops and galleries that abound in the Old Town of Gdansk. In addition to purchasing beautiful pieces of amber jewellery, tourists can observe up close the processing of precious stones and silver, and how amber jewellery is manufactured.