24.10.2023
The Port of Gdańsk leases land intended for the handling of military equipment to BLG AutoTerminal Gdańsk.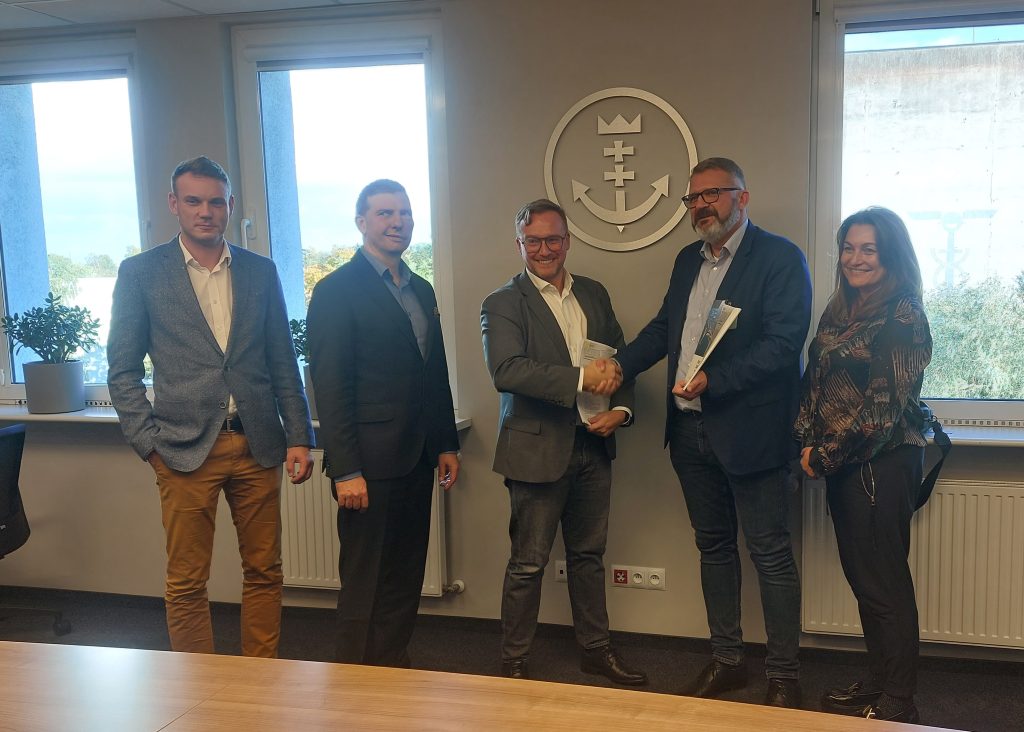 The lease agreement for the real estate in the Port of Gdańsk has been signed. BLG AutoTerminal Gdańsk intends on using it for the handling of military equipment, as required for the allies of the Republic of Poland to guarantee security in their countries and throughout Europe.
Military equipment is to be handled and stored in the inner harbour. The Agreement has been concluded for a period of 36 months.
'This is another example of the strategic role played in international relations by the Port of Gdańsk, which has all the infrastructure necessary for the comprehensive handling of strategic shipments. In the current geopolitical situation, the security of Poland and its allies, the fluidity of the deliveries of military equipment to Europe and onwards, such as to Ukraine, becomes of paramount importance. As the largest container port in the Baltic and an obvious partner for our neighbours, we have a historic role to play in the development of the economic and security partnership across the entire CEE region. At the moment, we are waiting for corporate approvals, and then from Q1 2024 we shall start servicing military contingents', explains Łukasz Malinowski, President of the Port of Gdańsk.
The joint efforts between the armed forces and the cargo handling entities plays an important role in the defence of the country, for NATO operations in the event of a threat to the territory of Poland, for example. In a conflict situation, the efficient delivery of military contingents is only possible by sea.
'Since the annexation of the Crimea and Donbass by the Russian Federation, the presence of allied troops in Poland has increased, and since the beginning of the war the demand for military cargo handling services at the port has been significantly higher. We are very proud that as BLG Logistics, together with the Management Board of the Port of Gdańsk, we are creating the possibility of handling these goods at our own dedicated terminal', adds Paweł Byglewski, President of BLG Logistics – AutoTerminal Gdańsk.
AutoTerminal Gdańsk is part of the BLG Logistics group. It is engaged in transport and forwarding activities, as well as providing large-scale customs and terminal services. To date it has carried out handling operations in the Władysław IV Basin. At the Port of Gdańsk the company has overseen the handling operations of US Army military equipment, as part of the Polish-American operations to ensure the security of the Baltic countries and the permanent presence of US military brigades in Europe.