05.05.2020
The Port of Gdansk awarded for CSR activities!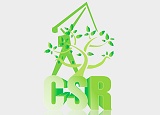 We are pleased to inform you that the Port of Gdansk has once again received the title of a WELL-PERCEIVED COMPANY.
The competition is organised by the Business Centre Club and the award is presented for social engagement and implementation of the idea of corporate social responsibility.
The aim of the competition is to promote companies contributing to the dissemination of knowledge about corporate social responsibility and effective methods of communicating the social activities carried out by the company.
A significant element subject to evaluation is the company's policy towards employees, including observance of the principles of equal treatment and internal tools and procedures supporting the equalisation of career opportunities between women and men. Another aspect to be assessed is the effectiveness and methods of the company's internal and external communications.
Media contact:
Anna Drozd
Spokesperson
(+48) 727 064 605
Rzecznik.Prasowy@portgdansk.pl