13.10.2021
Port of Gdańsk joins the "Clean Beach, Clean Stogi" campaign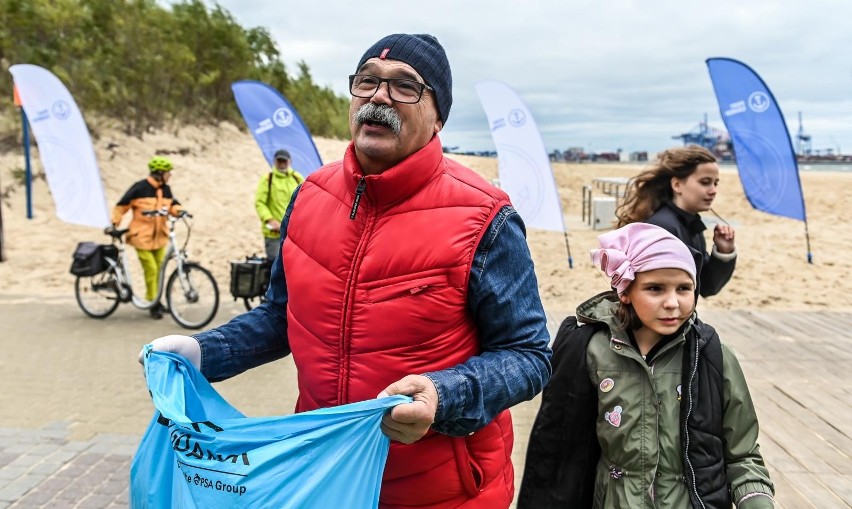 The Port of Gdańsk and its partners, including DCT, the largest container terminal on the Baltic Sea, are socially sensitive businesses. For a number of years they have supported local initiatives and the communities of Nowy Port and Stogi, and now they have joined the "Clean Beach, Clean Stogi" campaign.
The Port of Gdańsk places great emphasis on environmental issues by working with a number of institutions and companies providing green solutions, in an effort to prevent environmental pollution by investing in clean technologies. It is also looking for solutions to reduce the amount of waste being produced.
Residents of Gdańsk, visitors from Lublin, Zamość, Kraków, Warsaw and Poznań as well as Germany and Norway all participated in the "Clean Beach, Clean Stogi" campaign, initiated by Dziennik Bałtycki. From the very young to the very old, ice bathers, kitesurfers and cyclists enjoyed a wonderful day on the beach in Stogi. For 19 September, a Saturday morning, they decided to combine the practical with the pleasurable by contributing to the campaign.
Adrian Kaniewski, an 8th grade student at Primary School No. 11 in Stogi, known in his community by the nickname Eco Patrol, understands what it means to be sensitive to the needs of the environment. He not only joins various clean-up campaigns, but also initiates some himself. "I try to take care of the natural world around us. When I take a walk through the forest, along the beach or in my neighbourhood, I carry a rubbish bag", he explained.
It is safe to say that the beach clean-up in Gdańsk's Stogi was a success. We hope to see more initiatives like this, and young people who are mindful of the needs of our planet.
Contact for the media:
Anna Drozd – spokesperson for the Port of Gdańsk
e-mail: anna.drozd@portgdansk.pl
tel: (+48) 727 064 605