22.06.2023
Millions of euros flow into the Port of Gdańsk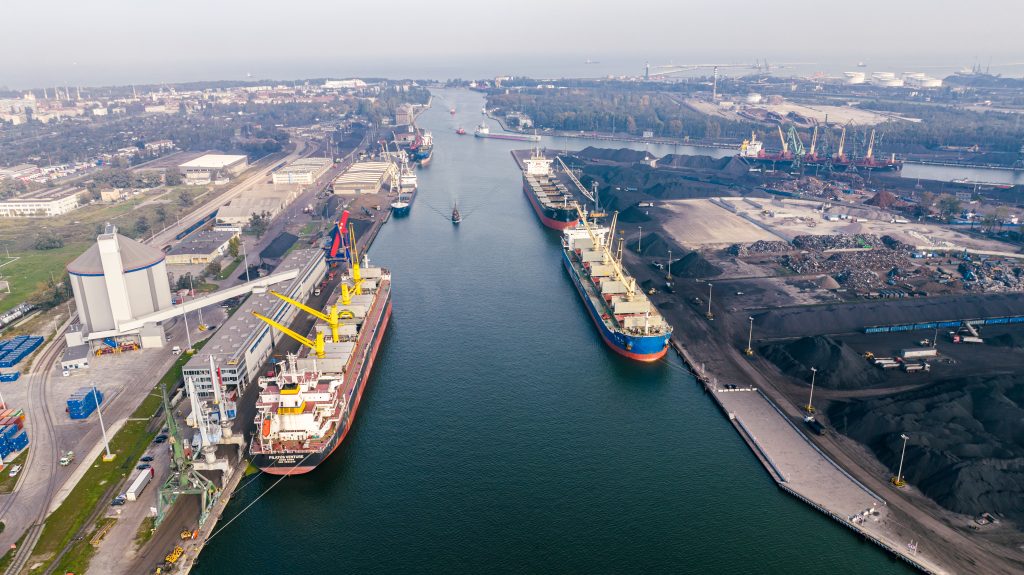 The Port of Gdańsk project was submitted to the European Commission in January of the current year. The full requested amount was awarded – EUR 99,586,250.
'I am certain that the project will help boost the competitiveness of the Port of Gdańsk, increasing its potential for handling cargo and throughput. The project will result in improvements to the quality and standards of ship handling, as well as working conditions. The quays will be adapted to the needs of higher-draught vessels, so that they can safely navigate the port channel and make full use of the recently-altered External Port fairway,' says Łukasz Malinowski, president of the Board of the Port of Gdańsk.
This project includes the development of four more Inner Harbour quays with a total length of 1916 meters, along with the necessary underground and rail infrastructure. Wiślane and Bytomskie Quays are located along the Port Channel, while Rudowe III and Węglowe Quays are located in Górniczy Basin. In the meantime, the Port of Gdańsk Authority announced three tender procedures for the selection of contractors for construction works in Rudowe, Bytom and Wiślane Quays. The announcement of the fourth tender, focusing on Węglowe Quay, is planned for the third quarter of 2023.
A study is also planned as part of the project, which will involve conducting an 'Analysis of the implementation of an Onshore Power Supply (OPS) system for ships in the Port of Gdańsk'. The study will include an analysis of current applications of OPS systems for supplying ships with electricity during their stay at seaports; an assessment of the state of adaptation of sea vessels to shore-side electricity supplies; an assessment of the demand for powering ships at the Port of Gdańsk, as well as a plan for implementing this technology at the Port of Gdańsk.
The project is scheduled for 2023–2027.