Wiślane Quay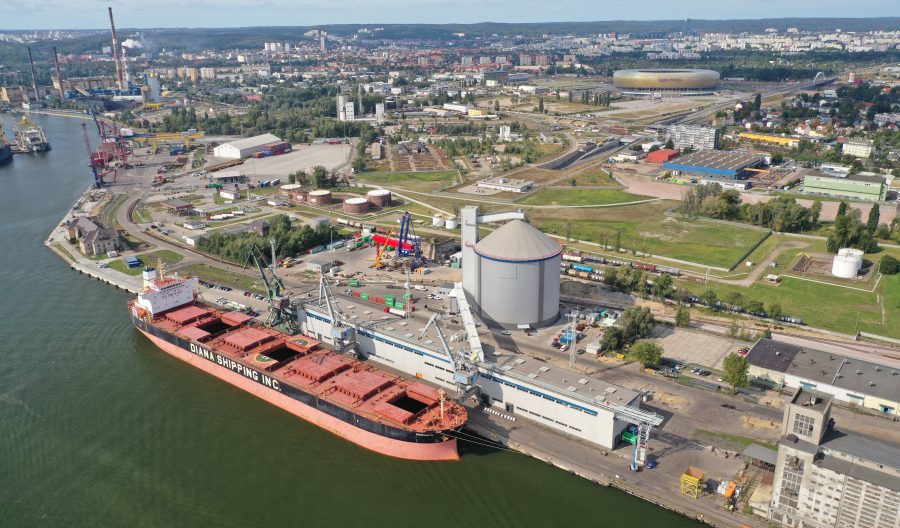 Detailed data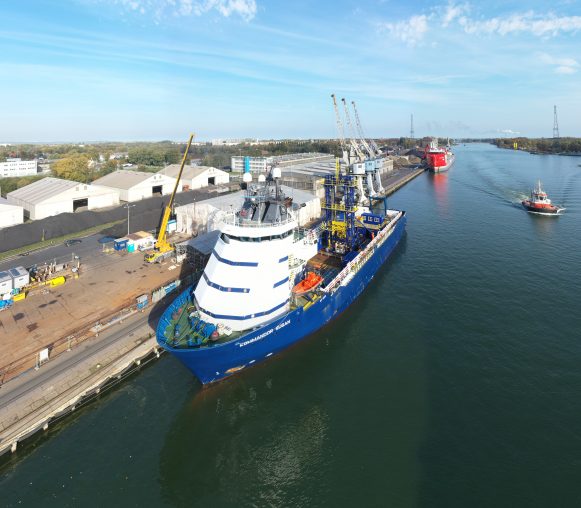 The Sugar Terminal of the National Food Group (Krajowa Grupa Spożywcza) has been operating at the Wiślane Quay since October 2019. The investment cost more than PLN 100 million. The terminal has an annual handling capacity of more than 300,000 tons. It includes a 56-meter high silo (measuring as much as a 17-story block of flats), with a capacity of 50,000 tons, a sugar packing plant, a finished product logistics warehouse with a capacity of about 8,000 tons and office rooms. The terminal will eventually allow the unloading of sugar from bulk rail and truck containers, silo trucks, as well as loading onto ships. Thanks to a specialized shiploader, it is possible to transport bags of sugar from the packing plant directly to the cargo holds of bulk carriers.
Speed Multipurpose bulk terminal Gdańsk operates at the Wiślany Quay, offering handling of goods such as grain, meal, biomass, fertilizers, timber, feldspars, gypsum, lime, aggregates, fly ash, ores, coal and coke, and all other bulk goods delivered in bulk or unitized. The terminal uses hydraulic cranes capable of handling both export and import bulk cargoes with a handling rate of up to 15,000 tons/day. Speed is equipped with the necessary equipment to operate a terminal of universal nature, which allows the handling of all bulk and unitized cargo.

Additional information is provided by:
Branch of Krajowa Grupa Spożywcza S.A. "Terminal Cukrowy"
34 Chodackiego Str., 80-555 Gdansk, Poland
Fax:
Speed Sp. z o.o.
15 Tadeusza Wendy Str., 81-341 Gdynia
Fax: (+48) 58 660 14 79
Quay operator:
Port of Gdansk Cargo Logistics SA
6 Roberta de Plelo Str., 80-548 Gdansk, Poland
Fax: (+48) 58 737 67 69