Wind paradise - The Hel Peninsula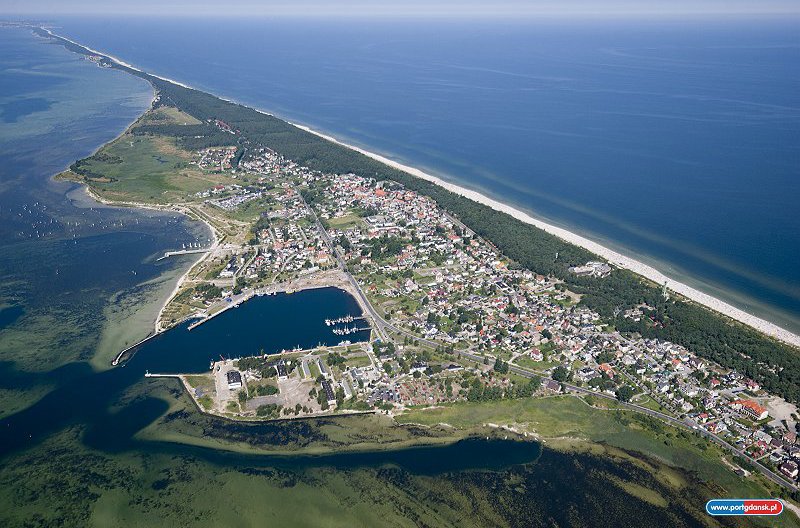 The Hel Peninsula, with its 200-300 years of existence, is the "youngest" section of the Polish coast, which was once comprised of a string of small islands. With time, as a result of the wind and sea currents activity, sand was accumulated connecting the islands and providing a characteristic and very interesting strip of land in the shape of a scythe, which is a natural barrier separating the Bay of Puck from the Baltic Sea.
The hell Peninsula is composed of a 34-kilometre long stretch of dunes covered with woods. This strip is less then 200 metres wide in some places, affording a view of the bay and the open sea at the same time.
The unique beauty of this area, and its scenic beaches combined with the excellent wind conditions make the Hel Peninsula a "Mecca" for the enthusiasts of water sports and sun bathing.
Each year, the heart of the Seaside Landscape Park is highly frequented by tourists who consider a holiday on the Hel Peninsula, abounding with quaint hotels, guest houses and restaurants serving delicious fish dishes, an ideal getaway from the daily routine.
In the summer season, in addition to the traditional bus service, there are also water trams taking tourists to the Hel Peninsula from the Old Town of Gdansk. A one-and-a-half hour's cruise in the scenic surroundings of the Gulf of Gdansk, with the coastline fading away in the background to the accompaniment of the swooshing of the surf and the delicate sea breeze is a must in any sightseeing itinerary while visiting northern Poland.
A stay on the peninsula is a perfect opportunity to visit the seal aquarium in Hel presenting a variety of marine life, including a species of grey seal that is rare in the Baltic. Another landmark very popular with tourists is the lighthouse in Hel, which affords a panoramic view of the beautiful surrounding landscapes.
Some visitors come here exclusively to enjoy the taste of the freshly caught and meticulously prepared fish, which taste best in one of the many restaurant gardens. Yet others take particular pleasure in spending their free time windsurfing or kitesurfing since water sports facilities are in plentiful here in the heart of the Hel Peninsula.