15.10.2022
Port of Gdańsk wins the "Amber Egg" – an award for the expansion and modernisation of the road and rail network in the Outer Port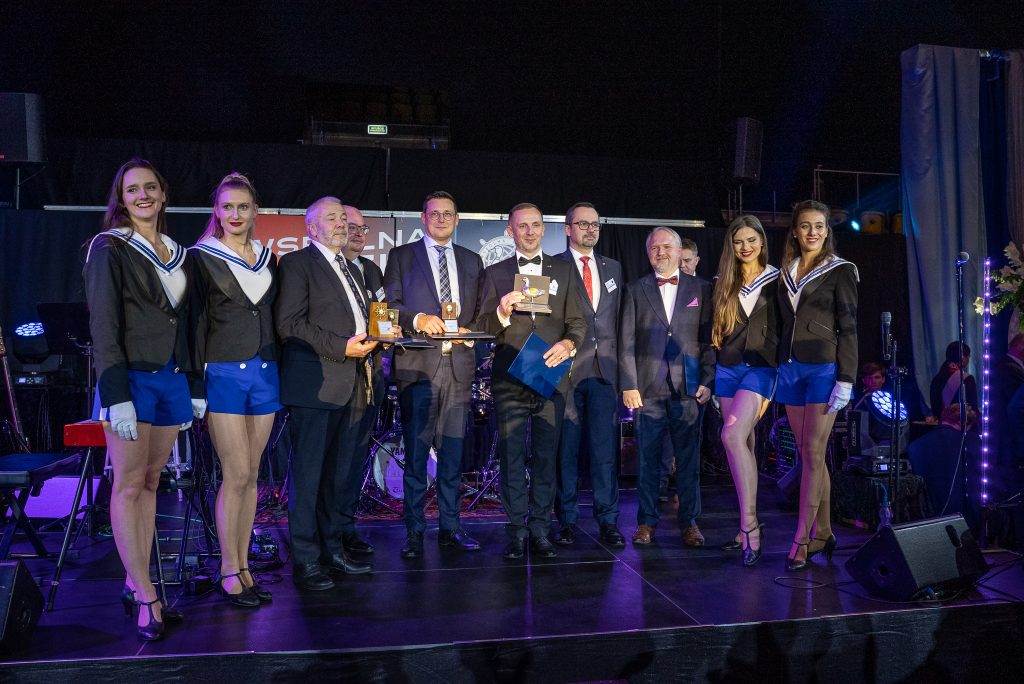 Kaczka 2022, the 22nd meeting of maritime business on the Gdańsk coast, is over. During a gala ceremony held on 14 October, honorary awards were presented for the most important events of 2021. They were awarded by the National Chamber of Maritime Economy.
The annual maritime industry event brought together over 2,000 guests representing 184 companies. The representatives of the general maritime industry met at the Polsat Plus Arena in Gdynia. The festive dinner, during which the main course was, of course, duck ('kaczka'), was attended by representatives of ports, shipyards, as well as shipping, forwarding and logistics companies.
To make tradition a reality, the National Chamber of the Maritime Economy gave honorary awards for the most spectacular events in maritime business over the past year. A special 'Amber Duck' went to the Port of Gdynia Authority on the occasion of its 100th anniversary. In addition, the Competition Jury awarded three honourable distinctions – 'Amber Eggs'. The winners included the Port of Gdańsk Authority, which was thereby recognised for the implementation of one of the key projects for the development of the port, entitled 'Extension and modernisation of the road and rail network in the Outer Port'. The investment consisted of providing rail and road traffic to the transhipment terminals located in the deep water part of the port, including the DCT Gdańsk container terminal, the largest in the Baltic Sea. 7 km of roads, 10 km of rails, 16 turnouts, 7 engineering structures and a buffer car park for trucks were built. The award was received by Łukasz Greinke, CEO of the Port of Gdańsk.
The 'Amber Egg' was also awarded to: the Sunreef Yachts shipyard (for launching a pioneering vessel, the eco-catamaran Sunreef 80 Eco) and NET Marine Group (for completing the innovative project of a mobile floating dock). There was one more award – the 'Amber Rudder' – which is given to an individual who has made a significant contribution to the maritime economy. This year it went to Krzysztof Michnal, president of the Gdynia Maritime School and chairman of the Pomorskie branch of the Polish Chamber of Maritime Commerce.
Contact for the media:
Anna Drozd – spokesperson for the Port of Gdańsk
e-mail: anna.drozd@portgdansk.pl
tel: (+48) 727 064 605