06.07.2021
The second life of the library in Stogi thanks to Port of Gdańsk and DCT Gdańsk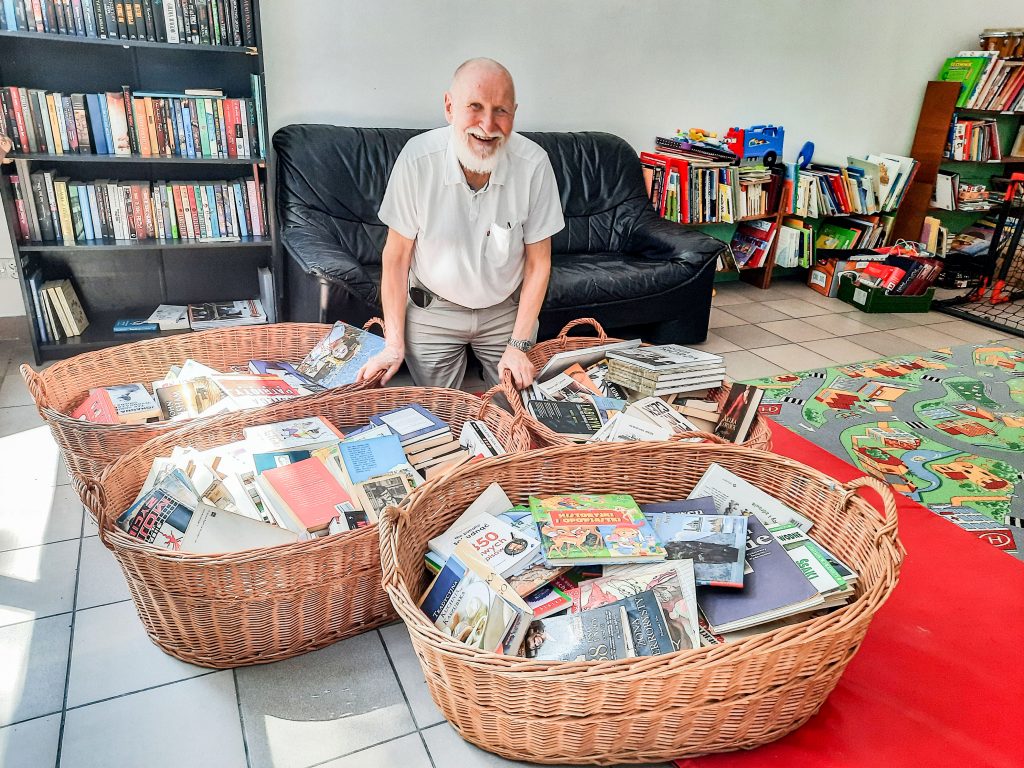 Port of Gdańsk in cooperation with its largest partner, DCT Gdańsk, decided to financially and materially support a wonderful man and a unique initiative. The man in question, Jan Urbanik, is a social activist. He created the Community Library of the "Friendly Pomerania" Association from scratch and carries the torch of education to Stogi. But he hasn't said his last word yet. His plans are ambitious.
"Mr Jan Urbanik has been associated with our port for a large part of his professional life, working as a chemist in "Fosfory", which is why we want to help him in realising such a beautiful initiative", says Łukasz Greinke, president of the Port of Gdańsk Authority. "We try to support local ideas, especially those close to our neighbouring districts, such as Stogi and Nowy Port. Relationships built over the years are the key to success not only in business. At the Port of Gdańsk, we believe that the world will be a better place if we learn to cooperate with each other. This is our philosophy, which we consistently try to put into practice.
Jan Urbaniak comes from the Podkarpacie region and came to Gdańsk in 1968. To find a better job – as he says. When he retired, he decided to fulfil his dream – to create a real library. He started to recruit people willing to help, he was looking for a suitable premises. And he found one in the passage at 14 Hoża Street in Gdańsk's Stogi district. With the help of residents and local entrepreneurs, he managed to renovate the premises and adapt them for the library. The facility opened in 2008. Jan's entire private book collection, comprising more than 20,000 volumes, was placed on the library shelves. Over time, a recreation room with a computer room for children and a mother and toddler club have also been set up at the library. From time to time, small concerts and meetings with interesting people are organised.
"We are happy to support local initiatives, especially in the area of education and community support. That is why we were happy when one of our employees told us about the library in Stogi. DCT is proud to be part of the project", explains Cameron Thorpe, CEO of DCT Gdańsk terminal.
Thanks to the support of the Port of Gdańsk and DCT Gdańsk, the community library in Stogi will get a second life. "The new premises, with an area of 150 square metres, will house a stage and a concert hall with 50 seats. A piano and other instruments will be placed here. Modern bookcases with a storehouse of books will installed", adds Jan Urbanik.
The initiative was also met with great interest by employees of the Port of Gdańsk, who organised a collection of books.
Contact for the media:
Anna Drozd – spokesperson for the Port of Gdańsk
e-mail: anna.drozd@portgdansk.pl
tel: (+48) 727 064 605