07.10.2022
Modernisation of the lighting system in the Port of Gdańsk completed. Its cost is PLN 4 million. It is ecological and economical.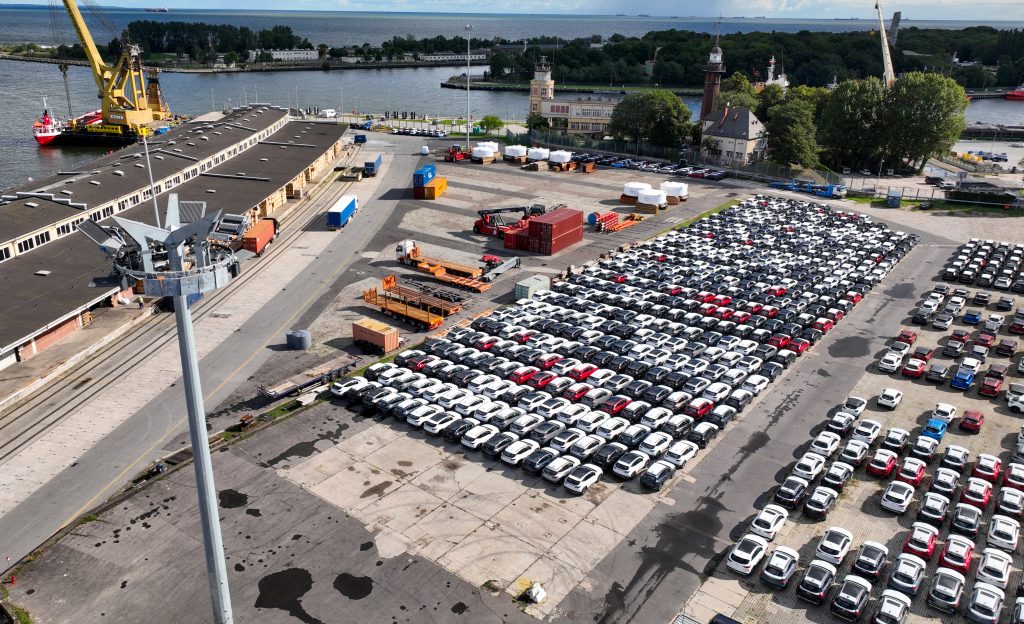 Modernisation of the lighting system in the Port of Gdańsk lasted 2.5 years. The aim was, for example, to improve the technical parameters of the lighting, and to save money connected with day-to-day operations.
Until recently, the Port of Gdańsk had predominantly been lit using mercury, high-pressure sodium and metal halide light sources. This solution was not only more expensive to operate, but also environmentally unfriendly.
The decision to carry out a comprehensive modernisation of the Port of Gdansk's lighting system was made in 2018. First, a Port of Gdansk Lighting Audit was carried out on behalf of Port of Gdańsk Authority SA, during which an inventory of 1121 light fittings along with their power supply network was performed. The next step was the development of a Functional and Utility Programme for the modernisation of the system, which was the basis for the design and execution of this investment. The lighting replacement took place from December 2019 and was completed in spring 2022.
'The project consisted of the modernisation of the lighting system in the area administered by the Port of Gdańsk Authority SA. It included: the replacement of over a thousand sodium and mercury vapour light fittings with LED light fittings, the replacement of nearly 300 poles with booms, the replacement of 3 old lattice towers with modern steel masts as well as the implementation of a lighting management system. This translates into real savings for us while also having a positive impact on the environment', says Kamil Tarczewski, Vice-President of the Port of Gdańsk Authority SA.
All the installed light fittings were equipped with LED light sources. Their power use was reduced by about half compared to the old light fittings (from about 360 kW to about 180 kW), resulting in savings amounting to 50 per cent. They operate under the supervision of a City Touch control and monitoring system. This is a web-based platform for managing lighting. It allows energy consumption to be controlled, adjusting the amount of light to the location, time of day and weather conditions.
Contact for the media:
Anna Drozd – spokesperson for the Port of Gdańsk
e-mail: anna.drozd@portgdansk.pl
tel: (+48) 727 064 605