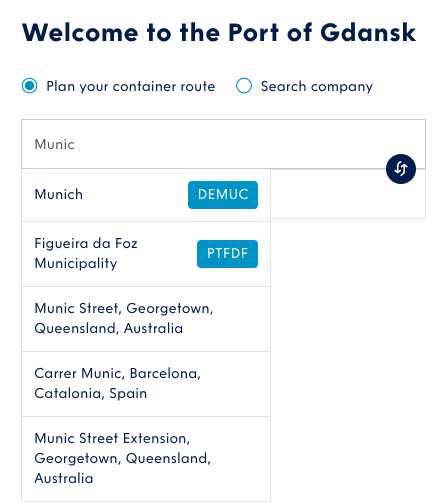 Explore the direct destinations to and from Gdansk
Navigate provides an overview of all destinations with a direct connection to or from Gdansk with the possibility to filter on modality.
Explore direct destinations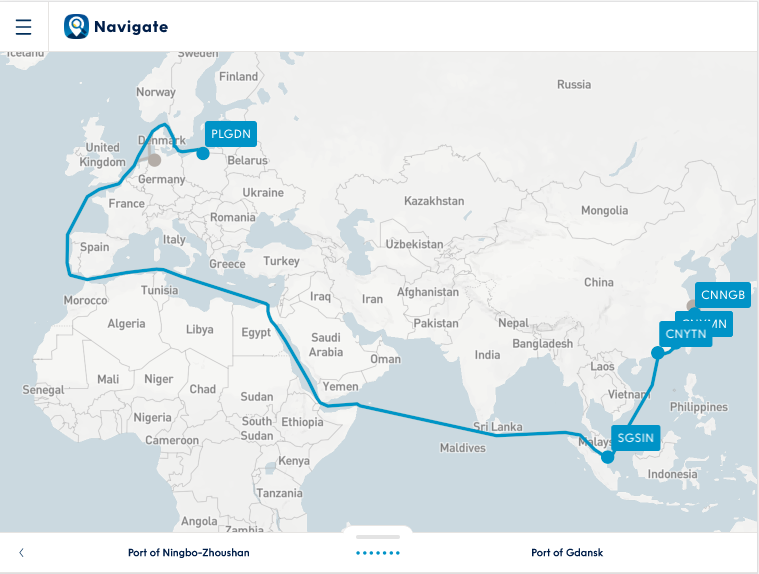 Find routes from A to B via Gdansk
Navigate includes deep sea schedules from ports worldwide and feeder connections between Gdansk. This makes Navigate the most complete route planner of its kind.
Find Connections
Choose the most sustainable route
Navigate shows the CO2 emissions for the various connections.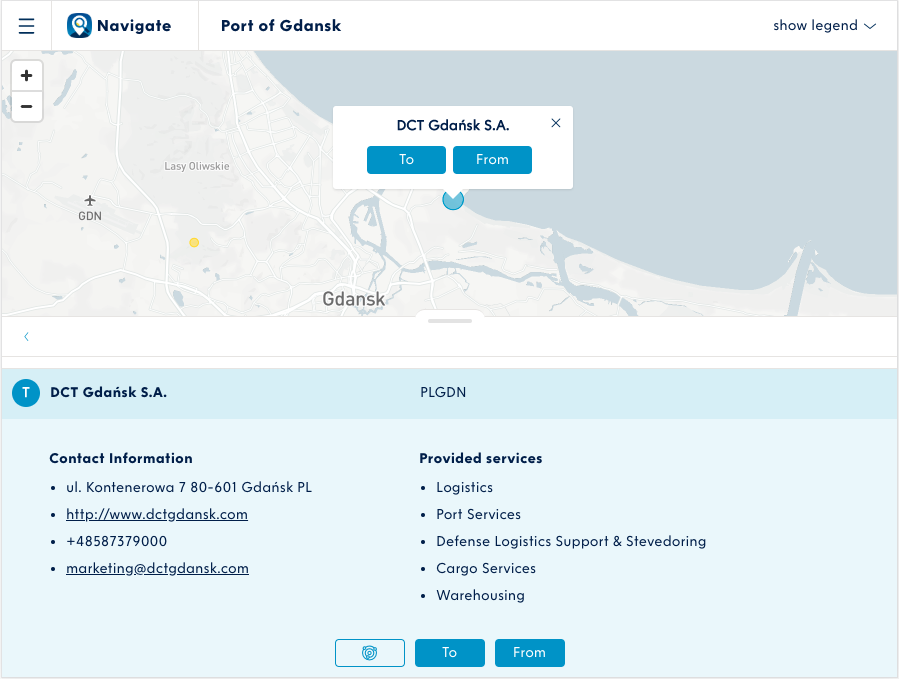 Matchmaking with companies
Navigate also includes a business directory with companies that are active in and around the port of gdansk. Get in touch with potential business partners, from forwarding agents to ship-to-ship.
Find Companies
Contact
Would you like more information? Do you have questions? Do you have a great idea about how to improve Navigate? We love to hear from you!
Grzegorz Mierkiewicz
Marketing and Communication